Baiting the Pie
Last year's hearings on music licensing at the House Judiciary Committee's IP Subcommittee revealed an old argument from broadcasters and a new twist on that argument adopted by webcasters.  We already pay for music–you people go fight over that pie.
This argument comes up in discussions of artist pay for radio play–what Rep. Jerry Nadler correctly identified as the "antebellum" practice of broadcasters stiffing artists, musicians and background singers on royalties for their work.  It's what we call "pie-ism" around MTP.
 Tommy Merrill, Rep. Jerry Nadler, Blake Morgan, Janita
It goes something like this:
Broadcasters [and now webcasters, Spotify, digital retailers, etc.] pay for music, and we don't care how the songwriters, publishers, performers and record companies divide that payment.
Also known as the fallacy of composition, the broadcasters equivocate on the word "music".  They mean to pay songwriters and artists combined what they currently pay to songwriters only.  If they accept an artist royalty at all, what they are trying to get us to buy into is the concept of a pie for music on broadcast radio set at the current level of songwriter royalties.  If broadcasters can no longer avoid payment altogether, they run to the Congress to divide the songwriters pie among all creators on recordings.   Broadcasters would like to get the artists fighting the songwriters over the terrestrial pie, thus weakening both groups.  And hopefully put off paying artists at all for another session of Congress.
But some Members know this for what it is.
Tommy, Blake, Rep. Ted Deutch, Janita
We Understand the Pressure
The other fallacy that broadcasters are pushing is that paying artists for radio play is a "tax" instead of restoring rights taken away by Congress.  See the House and Senate Concurrent Resolution,  "Supporting the Local Radio Freedom Act" recently re-introduced by a host of broadcast industry backed Members of Congress and Senators:
Senators Oppposing Artist Pay for Radio Play:  Barrasso (R-WY), Heitkamp (D-ND)

House Members Oppposing Artist Pay for Radio Play: Conaway (R-TX);  Gene Green (D-TX), Walberg (R-MI), Hudson (R-NC), Chabot (R-OH), Dent (R-PA), Pompeo (R-KS), Long (D-MO), Whitfield (R-KY), Hurt (R-VA), Cramer (R-ND), Farenthold (R-TX), Young (R-AK), Turner (R-OH), Sarbanes (D-MD), Calvert (R-CA), Neugebauer (R-TX), Salmon (R-AZ), LaMalfa (R-CA), Gibbs (R-OH), McKinley (R-WV), Royce (R-CA), Pittenger (R-NC),  Ryan (D-OH), Rangel (D-NY), Schrader (D-OR), Loebsack (D-IA), Luetkemeyer (R-MO), Fortenberry (R-NE), Wilson (R-SC), Poe (R-TX), Thompson (R-PA), Ross (R-FL), Crenshaw (R-FL), Lance (R-NJ), David Scott (D-GA), Cook (R-CA), Jordan (R-OH), Benishek (R-MI), Kline (R-MN), Crawford (R-AR), Kinzinger (R=IL), Ellmers (R-NC), Abraham (R-LA), Ryan (R-WI), Mr. Rogers (R-KY), Barton (R-TX),  Kuster (D-NH), Yoder (R-KS), Harris (R-MD), Davis (R-IL), Messer (R-IN), Kind (D-WI), Kaptur (D-OH), Keating (R-MA), Flores (R-TX), Wilson (D-FL), Hinojosa (D-TX), Veasey (D-TX), Tiberi (R-OH),  Renacci (R-OH), Butterfield (D-NC), Hurd (R-TX), Hastings (D-FL), Gibson (R-NY), Coffman (R-CO), Jolly (R-FL), Capuano (D-MA), Byrne (R-AL), Fitzpatrick (R-PA), Rogers (R-AL),  Massie (R-KY), Lynch (D-MA), Bilirakis (R-FL), Visclosky (D-IN), Mr. Roskam (R-IL), Granger (R-TX), Womack (R-AK), Collins (R-NY), Frelinghuysen (R-NJ), Bishop (D-GA), Hartzler (R-MO), Foxx (R-NC), Sessions (R-AL), Duncan (R-TN), Courtney (D-CT), Rokita (R-IN), Cole (R-OK), David Joyce (R-OH), Hultgren (R-IL), Gosar (R-AZ), Mulvaney (R-SC), Walden (R-OR), and Mullin (R-OK)
It's important to realize that these concurrent resolutions are non-binding on the members who co-sponsor them and are not legislation per se, meaning that a resolution is simply a method–some might say a lobbyists ploy–to express the sentiment of the sponsors.  In this case, what the National Association of Broadcasters wants everyone to believe is that because they convinced a number of Members to sign on as co-sponsors, that means that those same Members will also vote for legislation denying artist pay for radio play at least for "local radio".
This, of course, is bunk.  As one senior staffer recently said, it's doubtful that most of the Members even understand what it is they signed up for.
How does a Member of Congress get their name on this list?  Let's ask the National Association of Broadcasters.
So we know that it's highly likely that each Member of Congress on this list "completed a questionnaire and interview" and that they "demonstrate understanding of the broadcast industry".  Any artist who's been played on the radio understands all about that, too.  Not to mention the implied threat of how the broadcasters will use their radio license to get even if you cross them.  That takes real courage for a Member to stand up to the broadcasters and the special interests.
Blake, Rep. Doug Collins, Tommy, Janita
We're sympathetic–we know just how persuasive these broadcasters can be.  Just ask artist Jann Arden who had all her music pulled from a major radio network of over 100 stations because she stood up to the broadcasters and the special interests by speaking up on social media:
From: Steve Jones
Sent: Thursday, August 7, 2014 10:41 AM
To: Trevor Wallworth; Myles MacKinnon; Kurt Price; Daryl Stevens; Dan Youngs; Curtis Bray;
John Roberts; Paul Kaye; Al Tompson; Corey Tremere; Adam McLaren; Jeff Murray; Mike Campbell;
Josie Geuer; Abbey White; Rick Tompkins; Brad Michaels; Kate Buick; Jackie Greening;
Melanie Sampson; Steve Parsons; Jay Bedford; Stuart McIntosh; Taylor Jukes; Christina Fitzgerald;
Stu Ferguson; David Larsen; Troy McCallum; Paul Parhar; Casey Clarke

Cc: Jessop, Paul

Subject: Jann Arden

Please remove ALL music by Jann Arden from your playlist immediately and permanently.

Her antagonistic and pissy social media comments about our company are a clear statement that she doesn't need our support. She's a superstar without radio support.

Thanks,

Steve

Steve Jones
VP/Programming
Newcap Radio

902-481-5205
And you know who stood right behind Jann Arden and her fans?  Her label–which is the way it should be.
Yes, we understand just how persuasive broadcasters like Clear Channel can be to all you Members who got a "questionnaire"–which is subject to the disinfectant of sunshine.  We understand that once you get in bed with these guys, it's really hard to get out.  You'll never hear about the recording artists who will be threatened in the back alley if they oppose the NAB, a threat so real it doesn't even need to be said.
It's More Like 100 Years, Not 80
But a point of clarification:  The Local Radio Freedom Act contains a misleading statement.  The bill says that radio and the special interests have been getting away with it for "more than 80 years".  That's not a very honest statement any more than it's honest to say I'm thinking of a number that's greater than 10 when the number you're thinking of is 1,000,000.  It's not a lie, but it's not very truthful.
Radio's free ride on sound recordings started with the first AM radio broadcasts in 1920 and they've been lobbying against artist pay for radio play ever since.  Not only that but Congress has refused to grant sound recordings an equal performance right to that accorded to songs ever since the 1909 revision of the Copyright Act.  Here's the language from the Local Radio Freedom Act, truthiness personified:
Whereas for more than 80 years, Congress has rejected repeated calls by the recording industry to impose a performance fee on local radio stations for simply playing music on the radio and upsetting the mutually beneficial relationship between local radio and the recording industry [a/k/a "the $50 handshake"];
So artists haven't been paid on broadcast radio for either 95 years or 105 years, but not 80 years.  Let's split the difference can call it 100.  And that 20 years means a lot, particularly when it's your money or when it was your artist parent who died during that 20 years and never saw a nickel.
Crony Capitalism on a Grand Scale
So that 80 years is wrong for starters–it's well over 100 years for the artists–not just the "recording industry" which implies the big bad RIAA.  For over 100 years, artists have been subjected to what Red State's Neil Stevens calls "a massive giveaway to big, well-connected media companies, at the expense of their competitors as well as individual musical performers."  So let's at least get some facts right.
The NAB's resolution to Support the Local Radio Freedom Act also wants to confound compensating artists for their work with a "tax".  Obviously, a royalty is not a "tax," but calling a royalty a tax makes it sound like something sinister rather than simply fair compensation to artists for the property right in their performances.  This property right is recognized in the US for digital performances and in practically every other country in the world.  But for 100 years, the property right has been taken away from artists with no compensation.  And the broadcasters want us to believe that a royalty is a tax.
And by the way–last time I looked, payola isn't usually claimed as income–so it's a bit disingenuous for these people to even talk about a "tax" for music.
Just because they call it a tax doesn't make it one.  And even if they did, what is worse than a tax is a taking.  That's right.  I see your tax and I raise you the takings clause of the U.S. Constitution.  Think I'm wrong?  Ask Professor Richard Epstein what he thinks Mr. Cato.
Yes, the broadcasters think we are that stupid.  And frankly, having put up with this for over 100 years, so who can really blame the broadcasters for thinking we are chumps.
But it turns out that not all Members of Congress took the bait.  It turns out that some Members of Congress are better than that.
Tommy, Blake, Rep. Marsha Blackburn, Janita
The Good News is You Don't Have to Take the Bait
The good news is that we saw a change in the weather on this issue last year with multiple Congressional bills being authored under the good offices of the long-time champions of fairness like Rep. Conyers and Rep. Nadler as well as Chairman Goodlatte, Rep. Holding and many others.  Not to mention the sustained effort by MusicFirst as well as Blake Morgan and the #irespectmusic team.
Janita, Rep. Judy Chu, Blake, Tommy
But here's the catch that should not be overlooked.  The Digital Media Association has essentially adopted the broadcasters' line, applied it to digital media, and is pushing pie-ism to the front of their arguments against performance rights.  DiMA would like to get the songwriters fighting the artists over the digital pie, thus weakening both groups.
What the broadcasters and the webcasters want is for us to fight over the pie and not to fight them to make the pie bigger for all creators.
Tommy, Blake, NMPA President & CEO David Israelite and Janita
Realize this though–all artists and creators are in this together.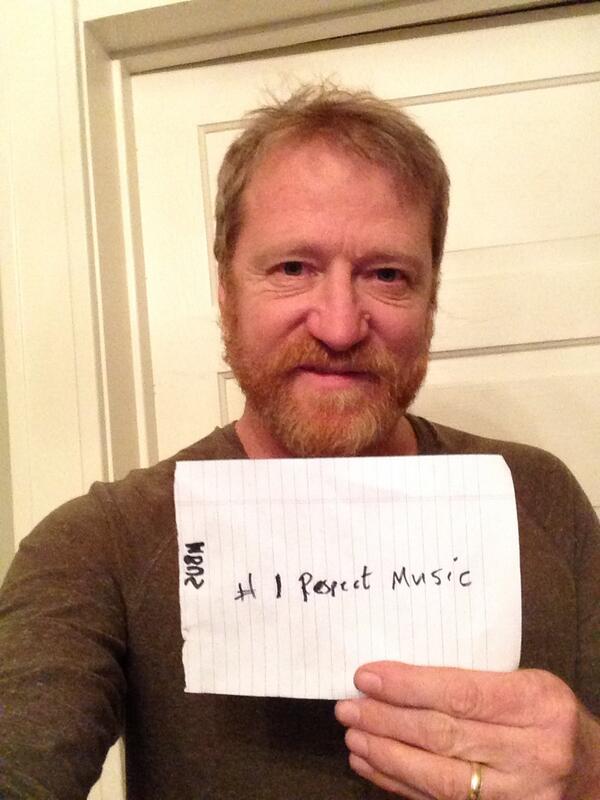 The DiMA members like YouTube, Amazon and Apple don't just deal in music.  Yes, the eponymous Digital Media Association members also deal in "digital media" such as television, visual images, motion pictures, and books.  Their sudden interest in pie-ism foreshadows the next round in this battle:  one pie for all "content".  (If you remember the ISP licensing enthusiasts, this was essentially what they were arguing in favor of.)
So photographers, graphic artists, illustrators, authors, actors all listen up:  Pie-ism is coming to a digital service near you.  Fight it now or fight it later, but it is coming.
Rep. Jerry Nadler at #irespectmusic event at The Bitter End, NYC
Rep. Jerry Nadler recently warned the music business about this (see Ben Sisario's post "Rep. Nadler to Music Industry: Get It Together on Copyright Issues"):
"I implore you," Mr. Nadler said… "When it comes to legislation, the issues are too important and the opposition too powerful for you to win as a divided community."

He added: "If the industry is not united it will not be well represented or able to participate adequately in the discussions going on in the halls of Congress. These discussions are going to happen with or without you."
Rep. Nadler knows exactly what he's talking about and we should take him very, very seriously.  We've been fighting amongst ourselves for years–I've often said that being in the music business is like having dinner every night with the same five crazy uncles.
But this year let's try something new.  Let's keep our disagreements amongst ourselves.  Let's fight publicly against the right people–the people like YouTube and Pandora who sue us and stiff us while enriching themselves in the public markets.  And respecting artists starts at home.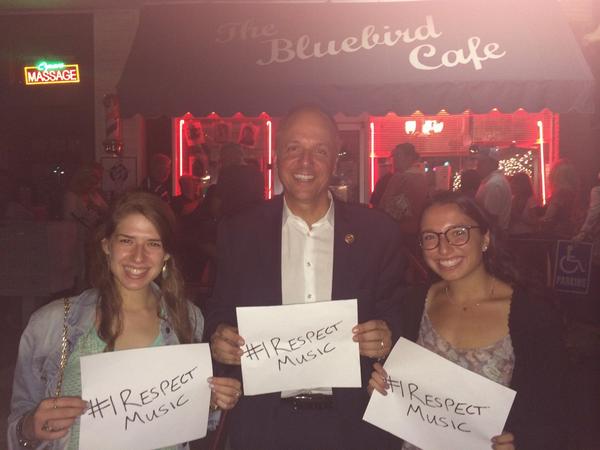 And speaking of homes, Tim Westergren has a 13 bathroom house.  Let's give him something to think about.  This is the time to make it happen, this is the year to push through artist pay for radio play.  Shall we take inspiration from the words of Rep. John Lewis?  If not us, then who?  If not now, then when?  If not here, then where?  Are we going to just say the words, or are we going to act?  We know what must be done.  The trick is in the doing.
Let's not screw this up.  Fight for yourselves, and fight for those who can no longer fight for themselves.  We lost so many last year.  This is bigger than just the living.
100 years is long enough.
Lesley Gore 1946-2015